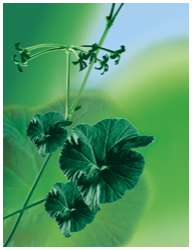 Founded in 1990, Seattle based NPRC offers a number of consulting services designed to assist companies and individuals in the natural products and pharmaceutical industries. From development and research of new dietary supplements and existing product reformulation, to navigating regulatory laws in the United States, NPRC has helped clients raise the clinical bar for evidence-based products worldwide.

Independently owned and operated, NPRC provides outstanding personalized service that is adapted to meet the needs of your company. We also offer a range of educational services for a wide variety of clients and audiences, including industry and healthcare professionals, as well as consumers.

NPRC's founder and managing director, Dr. Donald Brown, is a naturopathic physician and widely respected authority on the safety and efficacy of dietary supplements and evidence-based natural medicine. With over twenty years of experience as a consultant and educator, he has assisted a number of companies worldwide in bringing high quality products to consumers and healthcare professionals, and has worked closely with clinical research groups and government regulatory agencies. Maintaining an impressive portfolio of corporate and private clients, Dr. Brown is also a highly respected author, editor, and lecturer around the world.