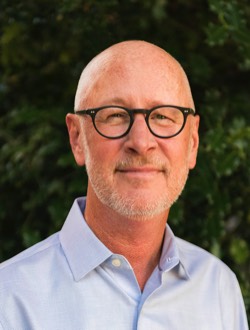 Dr. Donald Brown is one of the leading authorities in the USA on the safety and efficacy of dietary supplements, evidence-based herbal medicine, and probiotics. He is a naturopathic physician and received his degree from Bastyr University in 1988. Dr. Brown currently serves as the director of Natural Product Research Consultants (NPRC) in Seattle, Washington. Founded in 1990, NPRC has provided consulting for companies in the natural products and pharmaceutical industries, as well as education for healthcare professionals, the natural products industry, and consumers. For over two years, Dr. Brown served as Vice President of Medical and Educational Affairs for Schwabe North America and its subsidiaries Nature's Way, Enzymatic Therapy, and Integrative Therapeutics. He is also a former assistant professor at Bastyr University, where he taught Advanced Therapeutic Nutrition and Botanical Medicine courses from 1990 to 1995.

Dr. Brown is currently serving on the Advisory Board of the American Botanical Council (ABC) and the Editorial Board of The Integrative Medicine Alert. He was a member of the Board of Directors for the International Probiotics Association (2008-2010) and its Scientific Advisory Board (2006-2008), as well as a member of the President's Advisory Board at Bastyr University (1995-2003). He has also previously served as an advisor to the Office of Dietary Supplements at the National Institutes of Health.

Dr. Brown has written extensively in the areas of evidence-based natural medicines and dietary supplements. He was the editor-in-chief of Healthnotes Review of Complementary and Integrative Medicine (1999-2000) and the Quarterly Review of Natural Medicine (1994-1998), and was senior medical editor at Healthnotes Online (1997-2001). Author of Herbal Prescriptions for Health and Healing (Lotus Press, 2002) and Introduction to Phytotherapy (Keats Publishing, 1995), Dr. Brown was also a contributor to The Natural Pharmacy (Prima Publishing, 2006), the A-Z Guide to Drug-Herb-Vitamin Interactions (Prima Publishing, 2006), and The Textbook of Natural Medicine (Churchill Livingstone, 2006). He is a co-author and lead editor on two product-specific monographs for ABC and has been a contributor to HerbalGram. A noted lecturer with a long resumé of presentations to health-care professionals, the dietary supplement industry, and consumers, Dr. Brown's speaking engagements have taken him across North America and to numerous countries , including Great Britain, Sweden, Norway, Croatia, Saudi Arabia, China, Chile, Mexico, and Malaysia.

In his non-professional life, Dr. Brown is an avid supporter of music and the arts, and has a passion for contemporary literary fiction. He has also been a committed volunteer for a number of notable non-profit organizations in the Seattle area, including Real Change Homeless Empowerment Project, where he served as President of the Board of Directors for three years. He was also a member of the Board of Directors for Earshot Jazz for two years.